About Us
Driven Fire Consultants is a design and consulting firm specializing in fire sprinkler systems. Together our skilled team of Fire Protection Engineers and NICET Certified Designers have estimating, design, and installation experience. It is our mission to not only produce code compliant and cost effective fire protection system solutions, but to also provide excellent customer service.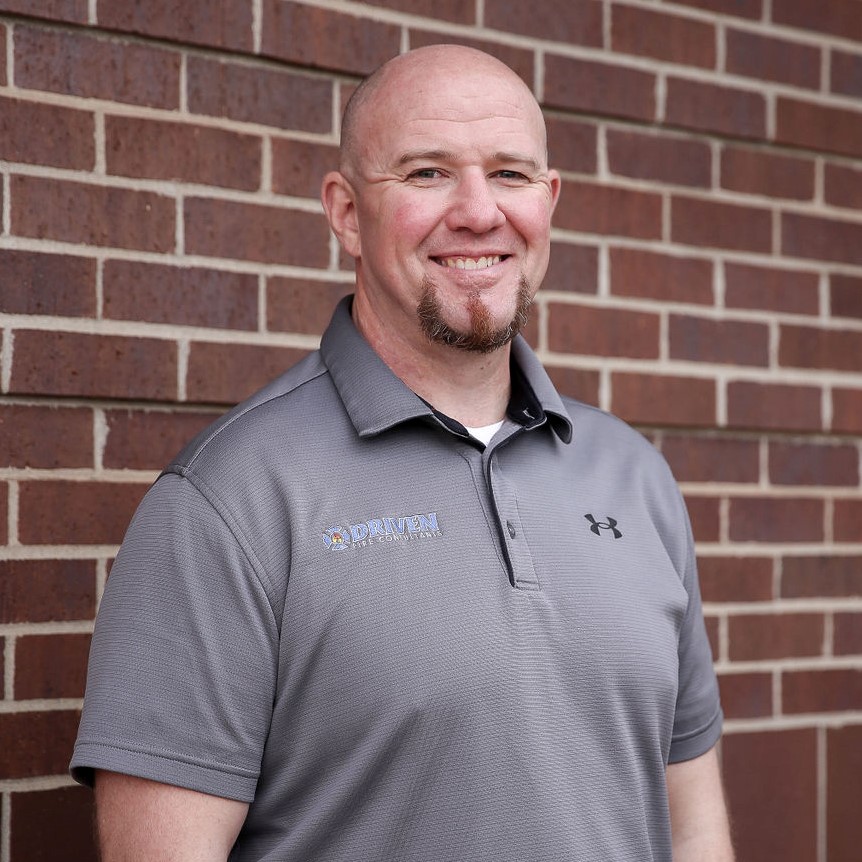 Jared VanGammeren
Jared has been in the fire sprinkler industry for over 15 years and has worked as a Superintendent, designer, estimator, project manager, design manager, and director. He has estimated, designed and managed the fire protection work on hospital facilities, industrial projects, and schools, and recently has been the director for an entire fire protection team. Jared strongly believes in the benefits of a strong design team and believes this so much that he created Driven Fire Consultants that is managed by one of the best designers he has ever had the experience in working with.
With his experience, management style, and the greatest design team available, Jared truly believes Driven Fire Consultants is the number one Fire Protection design and consulting firms out there
Jared is NICET Level III in Water-Based Systems Layout and NICET III in Inspections and Testing of Water Based Systems.  He earned an Associate degree in Diesel Mechanics from Southeast Technical Institute in 2000. He completed Fire Pump Applications, Inspections & Testing from Oklahoma State University in 2008. In 2009, he also completed Analysis of High Piled & Rack Storage Systems and Hydraulic Calculation of Automatic Sprinkler Systems from Oklahoma State University. Jared is also a volunteer firefighter for the Inwood Fire Department and serves as a committee member on NFPA 33 and NFPA 34.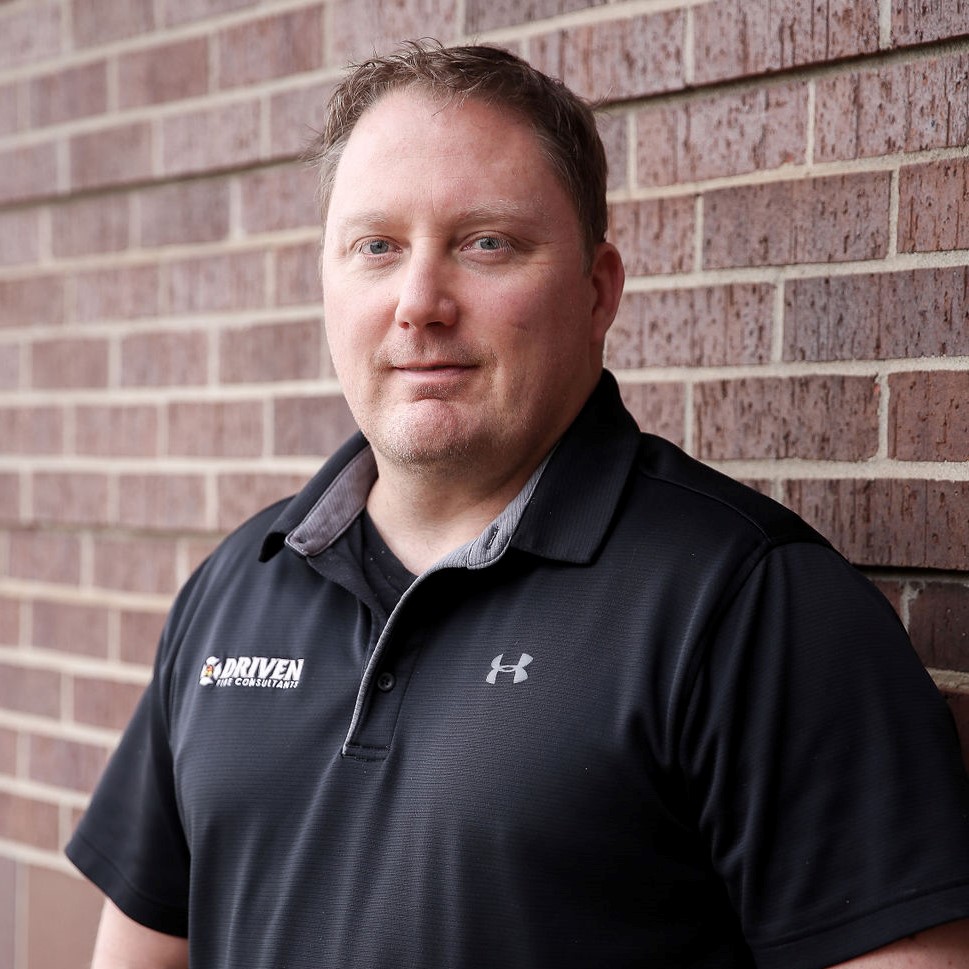 Darin Syverson
Darin has over 20 years of experience in the fire protection industry including installation, design, and project management. He has extensive experience with all types of sprinkler systems, pumps, and standpipes. Darin also has experience in consulting engineering and government fire protection engineering. He has a BS degree in Mechanical Engineering and holds NICET IV and P.E. certifications.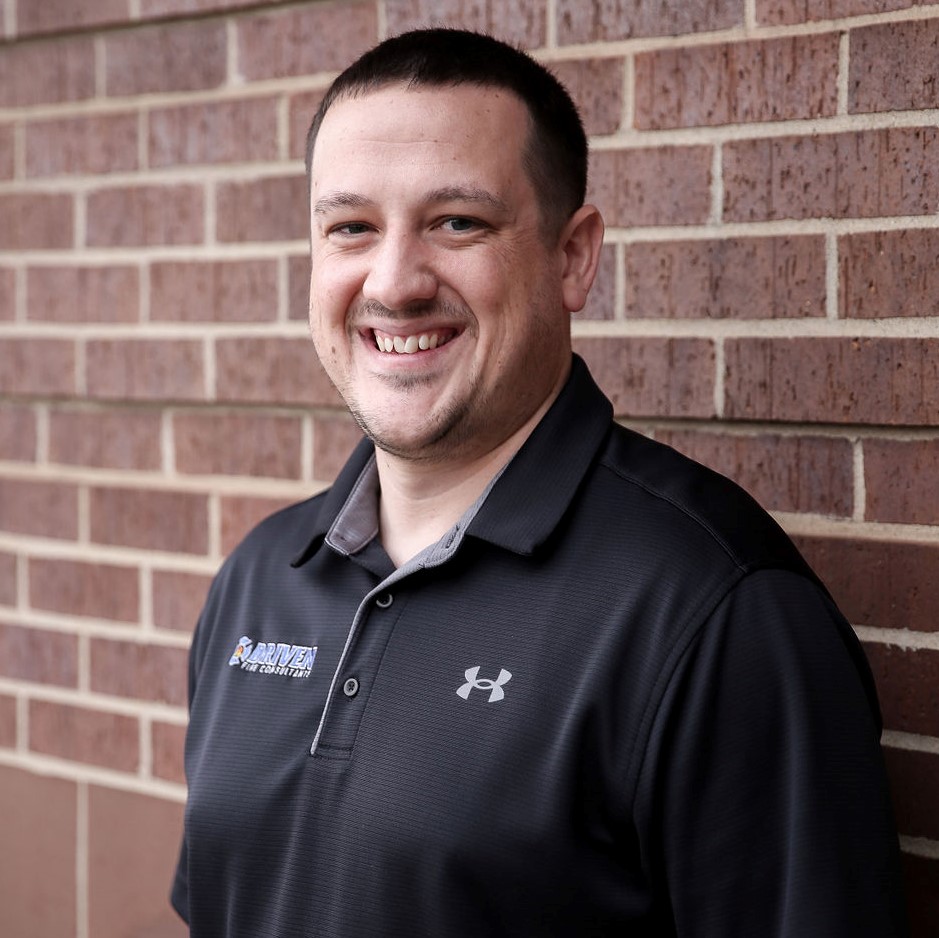 Jason Bosma
Jason started working in the fire protection industry in 2014. Prior to joining Driven Fire Consultants in 2016 as a fire protection designer, he worked in the field as a fire protection system installer. His invaluable field experience has helped him evolve into an efficient, practical, and an overall a well-rounded designer.
Jason is NICET Level II in Water-Based Systems Layout. He is familiar with Occupational Safety and Health Administration (OSHA) training and resources and was recognized with honors when he completed the American Fire Sprinkler Association (AFSA) Sprinkler Fitting Correspondence Course in 2015.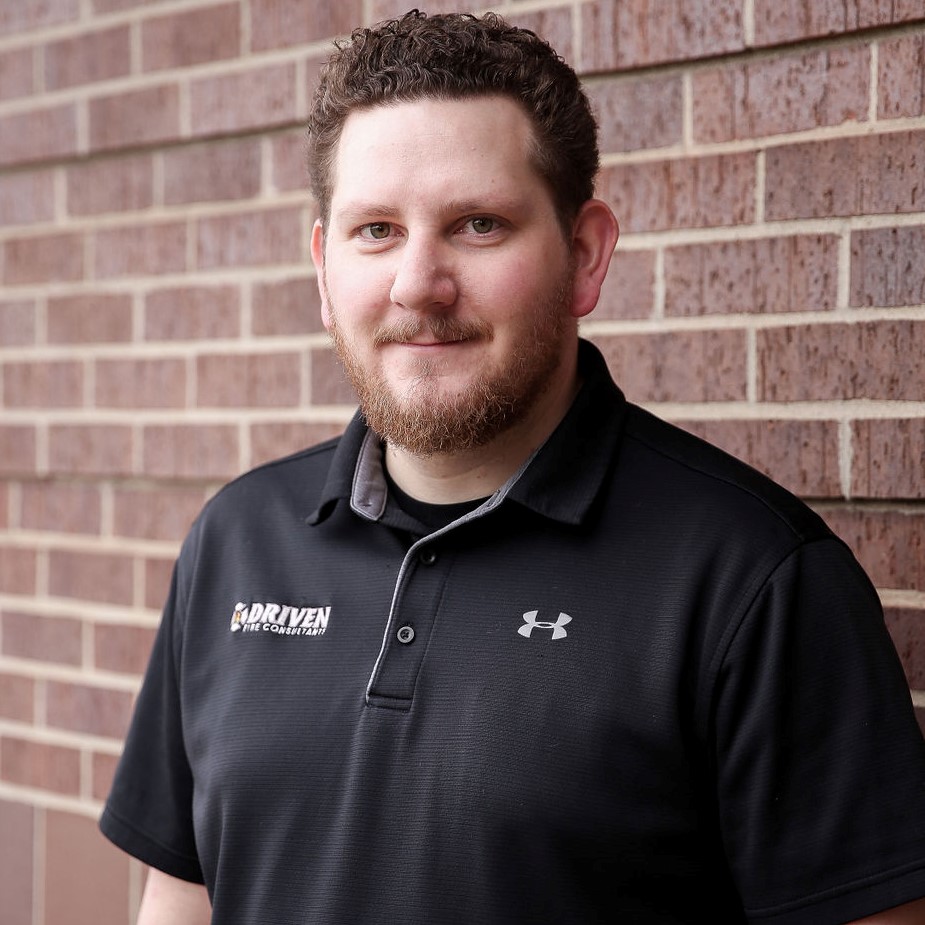 Austin Klein
Austin was new to the fire protection industry in 2018. Before joining Driven Fire Consultants as a Fire Protection Designer, he worked in the field as a commercial plumber. His brief experience in the construction industry has helped him gain useful knowledge of construction terms and procedures. He is eager to learn more about the fire protection industry and hone his skills.
Austin earned a BS degree in Mechanical Engineering from the South Dakota School of Mines and Technology in 2017 and holds a NICET Level II certification in Water-Based Systems Layout.